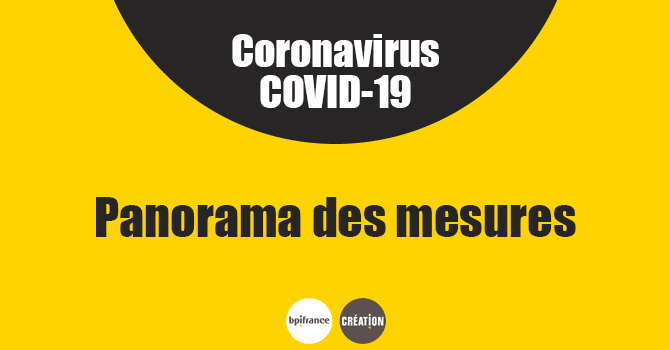 Sports Complexes: Doinsport Helps You Benefit From Covid-19 Grants
Dear partners,
First of all, we hope that you are well and that you are not directly or indirectly affected by the coronavirus. Some of you have reopened, others have yet to wait and wait for instructions from the government.
To help you resume your activity in compliance with health measures, the Health Insurance – Occupational Risks offers the "COVID Prevention" subsidy.
If you've invested since March 14 or plan to invest in protective gear, get a grant of up to 50% of your investment.
IMPORTANT INFORMATION
Masks (compliant with standards EN 14683 or NF EN 149), hydro-alcoholic gels and visors are funded only if you have also invested in one of the barrier and distancing measures listed in the general conditions of allocation
Gloves and wipes are not part of the subsidized material
To benefit from the 50% subsidy, your total investment must be at least € 1,000 excluding tax if you are a company with employees and € 500 excluding tax if you are a self-employed person without an employee.
ELIGIBLE COMPANIES
"COVID prevention" is intended for companies with 1 to 49 employees and self-employed workers (without employees) dependent on the general scheme, excluding establishments covered by the territorial public service or the hospital public service.
The list specifying the eligibility criteria appears in the general conditions for granting aid.
AMOUNT, DEADLINE AND PREVENTION MEASURES FUNDED
"COVID prevention" concerns purchases or rentals made from March 14 to July 31, 2020.
The subsidy corresponds to an amount of 50% of the tax-free investment made by businesses and self-employed workers without employees for the purchase of protective equipment against COVID-19.
The granting of this subsidy is subject to a minimum investment amount of € 1,000 excluding tax for a company with employees and € 500 excluding tax for a self-employed person without employees.
The amount of the subsidy granted is capped at € 5,000 for both categories.
Equipment and facilities financed
The funded measures correspond to two categories
HOW TO BENEFIT FROM THE GRANT?
To benefit from the grant, all you need to do is:
download and complete the application form for companies with less than 50 employees or the form dedicated to self-employed workers without employees;
send, preferably by email, the form with the supporting documents requested in the form to your regional fund (Carsat, Cramif or CGSS). To find out which caisse to contact and its contact details, consult the list sorted by region.
Your subsidy will be paid to you in one go by the regional fund after receipt and verification of the supporting documents.
Your request must be sent to your regional fund before December 31, 2020.
We wish you a lot of courage for the recovery and the entire Doinsport team is mobilized to support you in this ordeal.
Do not hesitate to contact us at 04.13.94.03.96 so that we can assist you in your reopening process and in the daily management of your complex.
Take care of yourself.
Sportingly,
Doinsport team